The Aston Martinis
This Sydney Band performs a great mix of Cool Swing and Classic Soul with a touch of class and lots of energy. Dressed to kill these guys will get the party started and fill the dance floor. Blend the soulful singing of Steven Howard with the hardest Swingin' Rhythm section in town then sprinkle with hot horn lines.... The Aston Martinis deliver the coolest sound around. Performing together with a passion with influences from the greats of the Las Vegas show lounges to the Motown/Soul era where so much good music was produced.
Aubitals
Oliver Goss and Jono Lim play with various skilled drummers and bass players, forming a Trio and a Four-piece band, depending on the circumstance. Artists they cover range from Cold Chisel, Jet, ACDC and Dragon, to Doobie Brothers, Lorde, Stevie Ray Vaughan, Mumphord and Sons, Maroon Five, Michael Jackson and even Daft Punk. No matter the venue or the crowd, the Aubitals are always able to bring both soul and enormous energy to the stage to make for a truly entertaining experience.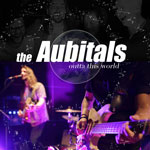 Hip Fidelity
Providing a professional and versatile performance, Hip Fidelity cover all events from black tie events to exciting and energetic live celebrations. Their vast and varied repertoire ranges from laid-back grooves to Retro funky songs to dance the night away. With music as their full-time career, Hip Fidelity prove they are well-seasoned musicians and a multi-skilled successful and professional outfit. Hip Fidelity specialise in making every event a success.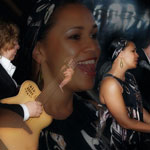 Venus Music
Combining both youth and experience, Venus truly understands what entertainment means and goes beyond your expectations to create an outstanding performance Venus covers all genres of music and shows include genres such as Soul/Dance/Disco/Funk/Jazz/Swing/Cocktail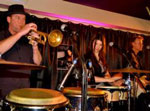 Jack Evans & the Spyders
A collection of cool blues, funk and roots is what Jack Evans and the Spyders deliver. Bob Dylan, Jimi Hendrix, Rolling Stones, Divynils and Amy Winehouse covers are popular alongside tributes to the great blues heroes BB King, Buddy Guy and Stevie Ray Vaughan to name a few.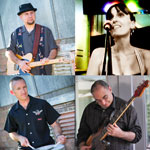 Jack Evans Trio
The Jack Evans Trio perform a collection of cool blues, funk and roots - covers and originals. The trio comprises some of Sydney's finest muso's. Antero Ceschin (drums) and Vito Portolesi (bass) - well known as the dynamic rhythm section of 'The Mighty Reapers'.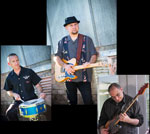 The Evans Quartet
The Evans Quartet is a smooth ensemble of Jazz, blues and contemporary tunes comprising four of Sydney's finest musicians. The Evans Quartet are perfect for that glass of wine and fine music experience. Relax with some sweet Jazz and then have a dance to something funky a bit later on. Not to be missed. Narelle Evans and Jack Evans from The Jive Bombers. On drums is Antero Ceschin and playing Bass is Vito Portolesi, well known as the dynamic rhythm section of 'The Mighty Reapers'.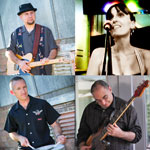 The Kites
The Kites Band is steeped in legend, folklore and beer coasters. However, Mark Kennedy's early bands were the genesis of the Kites starting at The Grand National Hotel in Paddington, Sydney sometime in 1980. The band became instantly popular with punters and musicians alike, who packed out the pub to hear classic tunes from Steely Dan, The Doobie Brothers, Atlanta Rhythm Section, Boz Scaggs, Toto and many more. After a ten year run the band took break, to return in 2013 with a new line-up and the cream of the repertoire, mixed with new music.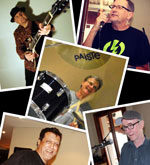 Retrospective – Best of the 70s & 80s
Many people agree that some of the best music is from that great retro era of the 70s & 80s Where the girls just wanna have fun as the guys blame it on the boogie. What a feeling as you shake your tailfeather to some hot stuff and you know I will survive cuz it feels like I'm walking on sunshine. Some of Sydney's & the Illawarra's most experienced musicians have banded together to give you a fun filled night of entertainment with a look back at some of the greatest hits. Expect plenty of crowd involvement where you get to sing along with your favourite songs from that era..
The Phat Blue Line
The Phat Blue Line are an R&B, Blues and Funk band from Sydney. Their sound is bluesy soulful and energetic. They cover a wide variety of Blues Funk and Soul artists including Eric Clapton, Gary Moore, Jimi Hendrix, Stevie Ray Vaughan, Marvin Gaye, Ben Harper, Radiohead, Otis Redding, Amy Winehouse and more as well as some pretty cool originals. Their music is listenable and danceable, and mix in some wacky humour and a great sense of fun, they can deliver an absorbing night of entertainment for any punter…