Brackets & Jam
We have a friendly host Stuart Jammin who will run a Jam night for your venue. If you want to get local musicians into your venue and pick some new talent then our Jam Nights are a great avenue for promoting new talent. We provide the PA /Host /Mailing list and posters for a regular Jam Night!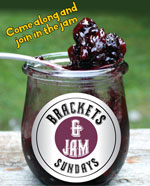 Open Mic Night
A big hit with many venues. Get the patrons to bring along their instruments or talent and book a spot to show everyone what they are made of. Singers, songwriters, duos, whatever! All compared by one of our competent hosts to keep things organised and flowing smoothly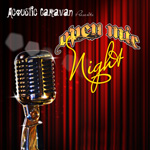 Karaoke
We have the best hosts with the biggest song lists in Sydney. With a great host and equipment we provide the full package with Karaoke for your venue. Karaoke works well on busy nights and usually builds up a regular clientel in your venue.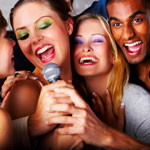 Video Trivia
Currently in our best venues we provide not just a normal trivia, but video trivia which is interactive and guaranteed to keep bums on seats. We can send our trivia guy in for a meeting and you can check out the wonderful designs on the laptop and what better wayto get people into your venue on an early week date.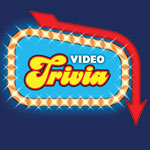 The Musician
We My name is Antoine, I use to be a member of the The Hooley Dooleys. I have a solo performance now where I sing mainly up tempo tunes designed to engage the children into physical participation, as well as quiet times where they can sit down and enjoy a couple of gags. I like to focus on musical instruments like trombone, guitar and violin. My show called "THE MUSICIAN" is interactive and educational entertainment for kids.
Here is a clip of my show
Tarot Reading
We have a great Tarot Reader - Eva Graf - who is qualified and is perfect for small Campus or Corporate events Eva will do 3-5minute readings for the clients and is available to do different themesed events
Spray On Tattoos
Do you have a logo or product you want to promote, then get Brendan our Tattoo guy to do a design for you. Ever thought of getting a tattoo, well try one that only lasts a few days before you get the real thing. Spray on Tattoo evets usually last for 2 hours and be sure you get in the queue for your own tattoo.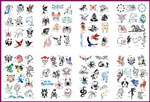 Henna Tattoos
These tattoos are also a quick way to get a new design and image on your body part! Very trendy activity for functions.
Wandering Magicians
Wandering magicians are a great way to impress and keep people excied at a function. Our magicians will roam for a 2 hour period and keep the party laughing and focused.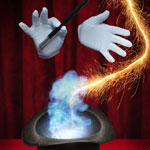 Caricaturist
The caricaturist will draw wonderful images of the clients and you get to keep them.
Roller Derby Girls
The girls will skate around your area and hand out flyers - If you wantto get noticed then our Derby girls ill attract people to your event!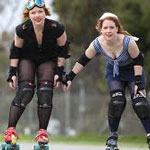 Fairy Floss
We provide everything! The machine the Floss and the operator! Its not a party with out fairy floss!