Gilligans Ireland
Tim Kendell and his band Gilligans Ireland are a traditional Irish act which is perfect for St Pats Day gigs Combining folk and traditional ballads, Tim Kendell is suitable for all Celtic events Recommended if You Like Fairport ConventionRedgumThe Fureys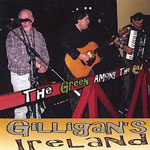 Didgeredoo Players
Didge Players - We have indigenous performers who can play Didgeredoo, dance and makeup for special events such as Opening Ceremonies!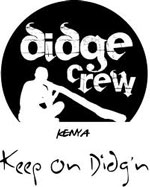 AzaDoota
Azadoota hit the pub circuit for the first time back in 1996, making them one of Australia's longest-established Worldbeat bands.The frontman and songwriter sings in his native Assyrian Neo-Aramaic language.
The band perform a repertoire of catchy originals, which extends from percussive dance tunes to sexy love songs, to solid funk, roots-rock and a touch of reggae - always conveying an irrepressible sense of celebration.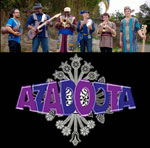 Clornivara
Featuring Raoul Graf and Clare O'Meara playing a selection of irish tunes for St Patricks day. Clornivara play a vast array of Irish songs including traditonal numbers like Fields of Athenry, From Claire to Here, Black is The Colour and contemporay tunes like Dirty Old Town .
The Duo include reels and jigs in their reportoire. Inspired by the Gaelic sounds of past and present Clornivara bring the sounds of Ireland to life...