Oliver Goss
Sydney based musician Oliver Goss is a born songwriter and chiller. With his surf-esque, cruisy approach to music he is definitely one to look out for in the near future. Starting off playing various instruments from a young age, Oliver soon discovered his talent in vocals and his already well established love affair with the guitar allowed the two to develop into what it has become today.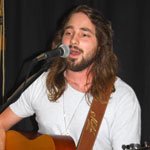 Aimee Francis
Aimee has toured the world with the likes of Pat Benatar and Steel Panther, played venues including The Key Club, The Viper Room (US), The Forum, The Corner Hotel (Melb), The Basement, ANZ Stadium (Syd) andsupported P!NK at AllPhones Arena, Sydney in September 2013. She was also chosen as a finalist in the International Songwriting Competition for her song Control, and wrote Equestrian Australia's 2012 London Olympics theme song. Aimee has released two records independently.
Angelene Harris
Born to perform, born to entertain, born to emote and connect. The joy that I get from performing is so ….. pure, I feel like I shine brighter when I sing and I certainly feel that whatever it is, it's bigger than me – my job really is to be the carrier and share this amazing 'thing' with people. As a child growing up in the beautiful Waitaki Valley my life was always a music video. I was constantly singing, dancing, putting on shows to no-one & everyone and there was not a single hairbrush in the household that wasn't used as a microphone.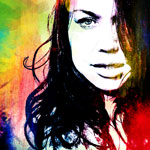 Ethan Conway
Ethan Conway is a 24-year-old Pop/Soul musician from South East of Sydney, Playing acoustic guitar accompanied by a loop pedal, Ethan performs Original Pop/Soul music as well as covers with an interesting take on the popular contemporary music by adding his own personal spin on the songs. He is continuously evolving as a musician and as an artist.
Ethan took part in the Australian edition of "The Voice" the popular TV show. Finishing in the top 20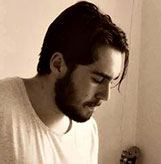 Chris Raice
Since he first picked up a guitar in high school, Chris Raicevich has been working on writing diverse and engaging songs with influences from a variety of sources (Including Pink Floyd, Crowded House, and The Decemberists) and time periods (Including the 70's). His unique voice has been compared to that of Paul Dempsey (Something For Kate), and Dallas Green (City And Colour). Incorporating all of these to form an eclectic and powerful mix of sensitive and emotive music. Now at 21 years old he has been entertaining audiences in Sydney pubs for over two years.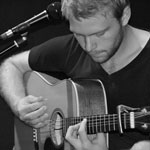 Aaron Culligan
Aaron Culligan is a young, Sydney and South Coast based singer / song writer who's versatility crosses the genres of Blues, Folk Rock, and Soft Pop. Born in rural Ireland, picked up a guitar as a child, and refused to put it down. Culligan has found himself thrust into the shoes of a full time musician. He is currently playing his way across Sydney venues and various corporate gigs, developing his own music and fan base. Culligan performs solo, with a much loved acoustic guitar, and one hell of a knack for getting folks up and dancing.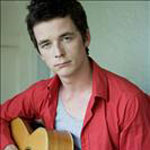 Alex Roussos
Alex Roussos is a multi-instrumentalist, songwriter and vocalist with a warm, rich and unmistakable voice. Alex was the lead singer for Sydney duo 'After the Storm' for twelve years 1992 - 2004. Alex performs regularly at a number of leading venues including Crowne Plaza Terrigal, Manly Pacific, Narabeen Sands, The Orient Hotel, The Golden Sheaf, Parramatta Park Royal, Coogee Bay Hotel, Zabou Bar and Quay West Magenta Shores. Alex is currently performing his solo cover show featuring vocals, acoustic guitar and live looped beatboxing.
G J Donovan
G J Donovan has been working around the Sydney, Newcastle and Wollongong pubs and clubs for the past 10 years. He plays both solo and with backing tracks and has performed an average of 3 shows a week over the past decade. He has been a regular at the Orient Hotel in the Rocks, Dee Why RSL Flame Bar and Harrigans Inn Pokolbin in the Hunter wine district. He is also a regular act at weddings and corporate functions. His repertoire has wide ranging appeal and specializes in classic pop and rock from the 60's and 70's with a smattering of tunes from the 80's.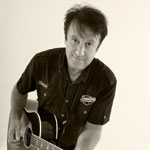 Lynette Smith
Using a stomp-box, loop station and guitar effects, I have created a solo show that incredibly varied in style and mood, displaying my unique take on covers and originals songs with particular emphasis on improvisation.
Paul Winn
"Paul Winn performs as a solo artist and can play a wide selection of styles to suit many different audiences. He can play everything from the acoustic sounds of artists like Pete Murray and James Taylor, to a night of sing along pub classics and party music. He has held many residencies as a solo performer.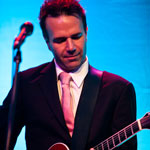 Peter Hunt
You can catch Pete Hunt performing every week in Sydney's clubs and pubs, in restaurants, and at private functions.
Pete is a full-time entertainment pro, with years of experience playing live, and a ever expanding repertoire of songs. You are sure to have a great night out whereever he is playing!
At Pete's gigs you will find him performing solo, or leading duo, three piece, or four piece formats.
Raoul Graf
Raoul was a member of well known Aussie band "BellJar" and since going solo has supported well known artists like Colin Hay, Shane Howard and Ed Kuepper, Raoul has established a niche for himself on the live music scene from Melbourne to Byron Bay. With a large catalogue of songs, from classic folk, country, pop or performing contemporary songs like Crazy, King Of Wishful Thinking or Ben Harper, Raoul delivers in an accomplished tone and a certain style, leaving his audience smiling.
Rebecca Moore
Rebecca Moore is a highly accomplished, award winning singer songwriter. Her music is described as traversing the plains between Led Zeppelin's Battle of Evermore and Stevie Nicks' Gold Dust Woman. She has supported many great artists including the John Butler Trio, Xavier Rudd, Christine Anu, Archie Roach, Sarah McLeod (Superjesus) and the Afro Celt Sound System at the Sydney Opera House.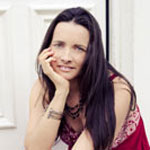 Sarah Paton
Sarah Paton has been playing guitar and performing since her teens. With a musical style reminiscent of Aimee Mann, Gwen Stefani and Joan Jett, Sarah's songs convey a powerful emotion and showcase a vocal talent that is uniquely her own..... A Singer/Songwriter, Sarah has supported many upcoming artists including Joe Sullivan (Cinema), Chris Paton (Second Hand), Rose Of York and Katrina Underwood... .. Sarah launched her debut E.P while supporting the Chris Paton Band in 2006 and received strong acclaim.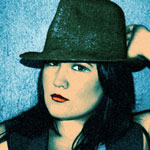 Tara Favell
Tara Favell is bringing her country-pop cross over style to the Australian musical landscape, writing songs from the heart and delivering them with passion to her ever-growing fan base.
Her debut single
'Anything For You'
was released in 2011 and gained airplay on a national level.
As a songwriter, Tara finds her inspiration from her life, writing a lot on the topics of love. Love being such a complicated subject provides her with a lot to write about. This shines through in her songs, allowing people to relate to her music in their own ways.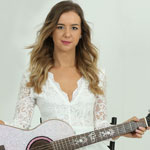 Tommy Pickett
When I was young I had a gigantic love of songs. The shape and size they can be, the way a beautiful story can fit into that package, the way it can raise bumps on my arms, and the way, if no-one is home, I could open my mouth, screw up my face and wail along Being a bit slow to think of things, it took me until I was twenty-four to pick up a guitar and a pen and try making my own… Wow!! I thought, This way I can put in all the things I like, and leave out things I don't like and write… The perfect song. Now its many years later… and I believe I'm getting closer…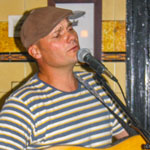 The Yellow Canvas
Formed in 2011, Australian indie/pop/acoustic duo 'The Yellow Canvas' have worked together to create harmonious and intricate melodies that reflect the emotions, wants and needs of humanity. They are down to earth and share a passion for music and self-expression. They are authentic, and perform to the audience to communicate, to share, to connect.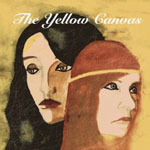 David McMaster
With over 30 years in the entertainment industry, David has acquired extensive experience as a performer / singer / songwriter. He was one of the founding members of the "Hot City Bump Band " (original pioneers of funk/soul music in Australia). David moved to Sydney in the late 70's and since then has been performing and singing in Clubs, pubs and piano bars around Sydney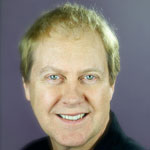 Jack Evans
A collection of cool blues, funk and roots (played on acoustic and electric guitars) is what Jack brings to his solo performances. With fine crafted and stylish execution, Jack delivers Neil Young, Bob Dylan, Jimi Hendrix and Rolling Stones covers alongside tributes to the great blues heroes BB King, Buddy Guy and Stevie Ray Vaughan to name a few.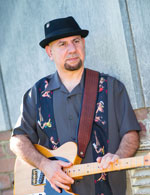 Jess Porfiri
Jess is a singer-songwriter / entertainer that combines all kinds of pop hits from the 80's, 90's and now with her original songs to create a solo show where you "feel all the feels"!
Singing since 8 years of age, in 2013 she lived in both Los Angeles and Nashville for 6 months, studying and performing music, and now is back in Sydney, writing & gigging up a storm! Great things are to come.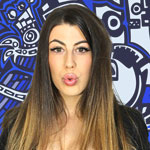 Jo Elms
Jo Elms is an exceptional singer, songwriter, producer and actor, with a clear, melodic voice, perfect pitch and a vibrant, engaging personality. As well as possessing a wonderful voice Jo is also a fine guitarist & can effortlessly move from Jazz & easy listening to classic hits & favourites from the 70's, 80's & 90's.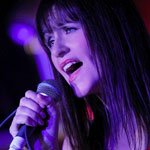 The Castaways
The Castaways, performing a wide variety of material ranging from Patsy Cline, Frank Sinatra and Slim Dusty right through to Jason Mraz, Ricky Martin and Michael Buble.
Murray Ferguson
After a long career entertaining on various cruise ships, Murray has based himself in Sydney for the last fifteen years, and can be found working almost anywhere in the city and surrounding areas either as a solo act, or with his duo The Castaways, performing a wide variety of material ranging from Patsy Cline, Frank Sinatra and Slim Dusty right through to Jason Mraz, Ricky Martin and Michael Buble.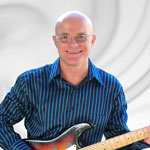 Olivia Jean
Olivia Jean just finished a Bachelor of Music at University. (Yay!) She's been playing bits and pieces of music all her life and she found her love of music in vocals. She plays a little guitar and a little piano and perhaps a little of a few other things. Her style is reminiscent of jazz, folk, roots as well as a little pop in there just for fun. Some of Olivia's favourite artists are the likes of Regina Spektor, Sia and Kate Miller-Heidke and these influences help to lead her music in a direction both quizzical and magical.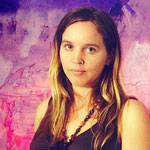 The Lovebirds
A love of Rock'n'roll, funk and Blues has seen the emergence of power duo - 'The Lovebirds' 'The Lovebirds' deliver a great collection of classic hits as well as current material. Bob Dylan, Janis Joplin, Jimi Hendrix, Rolling Stones, Credence Clear Water Revival, and Aretha Franklin covers are popular alongside Divynils, Amy Winehouse, John Mayer, and the John Butler trio to name a few. Jack Evans and Narelle Evans are two fine Sydney musicians.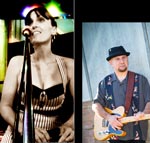 Noel Davies
Noel has been a professional musician for over 20 years, working with a variety of Australian artists. Described as an excellent guitar player with a great voice, Noels' influences are wide and varied, and allow him to cover many different styles. Noel has also performed extensively all over Sydney as a SOLO ARTIST and with various DUO PARTNERS. He also has Guitar Bass & Drums Trio 'Phat Blue Line'. He is also involved with two tribute shows 'Life In The Fast Lane' a tribute to the Eagles, and 'Brothers In Arms' Dire Straits Tribute
Kieran Smith
After picking up the guitar and taking his first lessons, it was clear that he would develop this talent and passion into a life-long commitment. After accumulating his knowledge and skills, Kieran has had the opportunity to perform in some of Sydney's most well-known venues such as the Enmore Theatre, Sydney Entertainment Centre and All Phones Arena to name a few. His is a highly sort out guitarist for both live performances and studio sessions. Kieran is constantly on the move working with some of Sydney's hottest bands in the club and hotel circuit.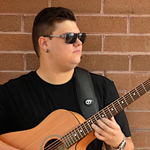 Sam Marks
Sam Marks is an acoustic soloist, band member, singer, songwriter, guitarist, and music producer from Sydney. Sam performs 3-4 hour acoustic cover shows and has an extensive and varied repertoire playing songs from the 60s, 70s, 80, 90s, Noughties, and Now. Having spent the last years solidly performing for all different crowds and situations, Sam happily takes on any performance. Sam has spent the last year and a half performing regularly on the P&O cruise ships.
For a varied, interesting, exciting performance - look no further!
GoodChild
Angelene and Arthur are accomplished songwriters in their own right allowing them the flexibility to vary their sets to meet the needs of each venue. Performing covers with depth and joy, GoodChild has a charming, infectious chemistry that enchants their audience. GoodChild perform at such venues as: Allianz Stadium, Cyren Harbourside, Adria Cockle Bay, Stacks Darling Qtr, Westfield, Bar 100 The Rocks, Harts Pub The Rocks, Collector Hotel Parramatta, Sappho Glebe, Emmilous Darlinghurst, Corporate Events & Weddings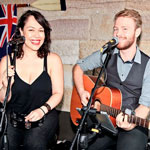 James Scott
Inner West singer/ Acoustic guitarist James Scott plays a wide variety of classic songs, shifting from the mid 60's through to now, from Brit Pop to California rock to old school folk, alt country and everything in between! With a voice that has been described as smoky, full and more than a little Don Henley sounding, plus with over 15 years' experience of playing in venues all over Australia, NZ and the UK James is an expert of bringing a fresh sound and a unique slant to classic tunes that take you back. A great night is always guaranteed!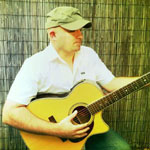 Loretta
Poetry entwined with the fragile emotions that life conjures craft Loretta's music. Her strong collection of original contemporary folk music has matured over the years to reveal what is now a unique display of artistry. Hand in hand with a solid set of cover songs, Loretta's distinctive voice and engaging stage presence capture personal complexities that live within us all. From busking in the streets of Canberra and the Blue Mountains, Loretta has developed as a singer-songwriter. Now in the heart of Sydney she has a soul brimming with music and stories to tell.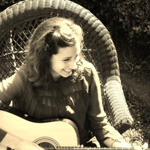 Bernie Segedin
Bernie is a great lover of singer songwriters and the creative process surrounding the craft of song-writing. It is what drew him to the acoustic guitar in the first place and is the reason why many now consider him to be our very own modern day troubadour. He has a huge solo repertoire of over 3500 songs, which includes many of his own. He is a regular performer at Sydney's legendary 'Basement' as well as premier venues around Australia, and is thought of as somewhat of a chameleon amongst his peers, with his unique guitar style, and soaring vocals..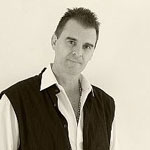 Nat James
Nat James is a solo acoustic act, with a soul, folk, alternative vibe which soothes the listener. Nat is a Blue Mountains based performer who has recently transitioned to full time music. With the 2013 release of his first album 'Little Lost', Nat has been performing covers and originals gigs throughout Sydney & the Blue Mountains. A self proclaimed Noise maker, his cheeky character & warmth as a songwriter is marking him as an artist to watch in 2015.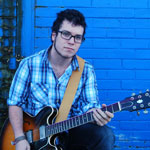 Mick Hambly
Based in Sydney, Mick Hambly blends Feet Percussion, Guitar work, Harmonica & Vocals all together to bring you a massive range of musical styles to get you up to move and groove ! His wide variety of songs in his setlist will definitely bring you something to drop your jaw. He has played all up and down the coast right from "The Beachy" in Byron Bay even to a sold out Encore Show at the Sydney Opera House..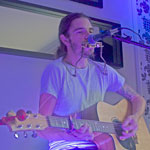 Bozzy
Bozzy is a born and bred Hawkesbury boy who has become a popular act on the cover circuit throughout Sydney. Having played guitar since the age of nine, Bozzy has honed his skills as a guitarist and vocalist with a huge repertoire of songs of a broad range of genre. Having studied music performance and sound production at Campuses in Sydney, Bozzy has developed a skill beyond his years. With an ability to interact with his audiences at venues, he is able to entertain any crowd at any of his live shows whether it be a pop ballad or an up tempo rock track.
Gareth Jay
Gareth currently appears regularly at cafes, pubs, restaurants, weddings and festivals around NSW. Performing with live looping, intricate guitar, complex vocals and harmonica. His repertoire includes a range of styles, including originals. Featured on BalconyTV, performed in Japan for 4 months, at the Adeliade Fringe Festival, Tall Ships in Sydney Harbour. With an intimate passion for blues and acoustic music, he derives influences from Albert King, Elliott Smith, Donovan, Carol King, The Beatles, and Dr John.
www.reverbnation.com/garethjay
or find him on Facebook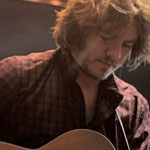 Coast & Ocean
Alex Johnson is an acoustic singer/songwriter from Wollongong NSW. He was in the top 100 in Xfactor last year, has written over 4 hours of original material, can play 3.5 hours of covers and have been recording at Main St Studios & Noise International Studios with producers Anna Chaplin and Kath Burrows in both Sydney & Wollongong preparing some radio singles.
Listen to some of my work and make up your own mind at...
YOUTUBE
or
SOUNDCLOUD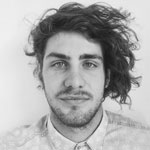 Aliyah Marie
It is with a cheeky grin Aliyah Marie exclaims she has 're-entered the life of songwriting and performing. As an avid singer/songwriter since she was just a little girl and a self taught guitar player - she has written 27 new tunes in the past 9 months! After residencies in Finland and entertaining the Gold Coast... Now, she is back to entertain the crowds with her soothing, raw and sometimes painfully, honest songs. You can bet that a quality time is on the cards when you choose her to entertain audiences.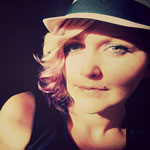 Michael Kopp
Michael has been gigging around Melbourne and throughout Victoria for the past 5 years, as a soloist, duo, band etc playing pubs, clubs, as well as weddings and functions consistently.
He spent a couple of years as a soloist singer and performer for Carnival Cruise lines on the Carnival Spirit out of Circular Quay, performing 4 sets a day, 6 days a week.Mike is now firmly on shore and performs with a stomp & loop pedal, harmonica, ukelele, piano and likes to involve as many of the crowd as possible.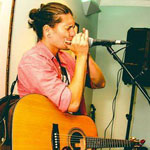 Lennox Lust
Based in Sydney, Lennox Lust have just exploded on the live gigging circuit. Lennox Lust are very versatile and are able to adapt to any musical environment. This powerhouse duo are seen most nights a week showing off their passion for playing live in front of an audience. Definitely get along and see them at a venue near you.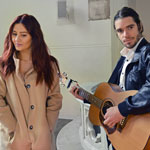 Alicia Moses
Alicia lives just outside of Sydney. She originally learnt to play the piano but the Acoustic Guitar became her passion at age 16 and her music style would be classified as Indie/Alternative (Ed Sheeran, Chris Isaak, Vance Joy, Florence & The Machine, Adelle etc). She has a unique voice and sings covers and a few of her own works. Perfect venues for Alicia are restaurants, clubs, cafe's and hotels where diners come to enjoy quality entertainment with their meals. She features regularly at many popular venues on both sides of the harbour.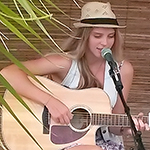 Jack Thompson Twins
The Jack Thompson Twins celebrate the sixties and seventies with some newer chart hits thrown in. Having both performed in tribute shows over the years, the guys have a real understanding of what makes a live show work, with wonderful song choices from T-Rex and Van Morrison to the Kinks and Paul McCartney. Hear some of your favourite songs as well as some interesting choices, at their next gig. These guys may not be twins in real life but they manage to perform as if they were.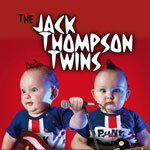 Antoine
Hi my name is Antoine, I am a singer guitarist trombonist with plenty of experience. My vast repertoire caters for almost any occasion. Here is a sample of what I do on this
youtube video (Embedded in this video is a song list)
Recent venues include The Observer (The Rocks) , Mosman RSL, Manly Leagues, Lane Cove club, Berowra RSL, Woy Woy leagues, Cumberland golf club, and so on......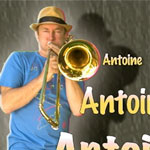 Rohan Cannon
During his impressive career, Rohan has toured nationally and internationally with some of Australia's leading bands and artists, including Choirboys, Matt Finish, Electric Pandas, The Guns, Matt Finish, the American Blues legend Taj Mahal, The Countdown Spectacular Live and Paul Christie's Rockhouse.
Rohan sings, plays guitar, and uses a loop station. He loves playing in solo acoustic mode where he takes many of the great Australian and International classics and makes them his own.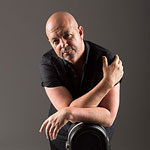 Ingrid Mae
Ingrid Mae is known for her powerhouse vocals and signature rock/pop styles from soft and delicate moods through to rock with an edgy vibe. Her vocals have been compared to the likes of Melissa Etheridge, Bonnie Raitt, Stevie Nicks and Annie Lennox. Her repertoire features a cross section of musical landscapes ranging from the 60's through to contemporary sounds. Ingrid packs energy and emotion into her performances with a beautiful sound. Ingrid has also just released her debut Album, Sugarcoated.