Amanda Easton Jazz Trio
From Ella Fitzgerald and Frank Sinatra to Diana Krall and Norah Jones, Amanda Easton and her band bring jazz classics to life, to create an atmosphere of sophistication and glamour. The trio is the perfect backdrop to a cocktail party. But jazz doesn't have to be purely background music and the classy combo can also go centre stage at an event, providing plenty of dancefloor action with their swag of swing standards.
Lionel Robinson
Lionel Robinson is a pianist who is suitable for all occasions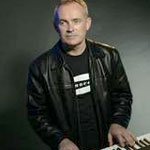 Peter Kinch
Peter is a Professional Musician / Teacher with over 20 years experience and has performed Australia Wide and Overseas in well known Bands / Duos and as a Solo Artist.
George Washingmachine
George Washingmachine is one of Australia and the jazz world's most sought after entertainers, renowned for his knuckle-busting feats on the violin and seductively smooth vocals. Known for his delightful sense of humour and superb musicality, George is a multi-instrumentalist, proficient on double bass, guitar or anything with strings! George is also a sought after MC - and has hosted Jazz in the Domain several times, as well as The Darling Harbour Jazz Festival and presented concerts at The Thredbo Jazz Festival and the Taronga Park Zoo New Year's Eve Party.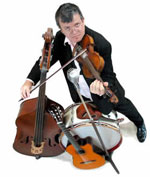 Elizabeth Geyer
Elizabeth describes writing and performing her own music for the first time as 'finally coming home'. Her talent stands apart from other artists because of her diversity as a vocalist, pianist, flugelhorn player and composer while her simple love of songs connects to her audiences with understated passion and warmth. Elizabeth has recorded a number of albums and has a diverse repertoire.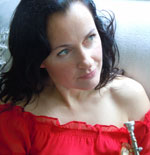 Edwina Blush
Edwina appears regularly with her jazz quartet in venues large and small around the globe. Her repertoire of standards from trad and blues through swing, be bop, bossa nova and samba is the result of over two decades of live appearances. Edwina's warm and witty style has led to numerous commissions for and appearances on stage, radio and television. She is a three time winner of the National Poetry Debate and in demand for internationally recognized festivals as well as social forums and business conferences.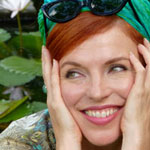 Matt Ralph Duo or Trio
Matt played a sell out season in Sydney playing Bob Dylan in The Chronic-Ills of Robert Zimmerman From Adelaide to Byron Bay, Perth and Sydney but don't think that he sings as badly as Dylan, far from it. Matt Ralph has been performing on stage both as an actor and as a singer/songwriter in his own right. For his shows he brings his own contemporary folk songs, described as a personal melodic weaving of stories into song.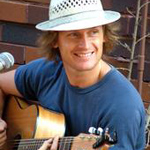 Kirsten Allison
Kirsten is a vocal stylist as well as a sincere and dynamic performer. Expect a creative blend of old and new jazz standards and new music, interpreted with skillful vocal beauty, performed by select top rate musicians. Kirsten is an accomplished international performer, having delighted audiences in Europe, UK, Japan and Dubai. Kirsten has performed with some of Australia's finest and in venues such as The Basement, The Opera Bar, The Argyle Hotel, The Tilbury Hotel, and at events such as the Bledisloe Cup, the Sydney Food & Wine Festival, and the Kuringai Jazz Fest.